Vastu For Flats
When you're buying a flat in an apartment or looking to rent out a flat you should still look for certain Vastu aspects. A lot of people still think that Vastu is not important because their house is not touching the ground (i.e not on the ground floor) but Vastu doesn't work that way. No matter how many floors up you are, you're still connected to the ground. This is why we've listed 10 Vastu tips that will help you find an apartment that uses Vastu the right way.
Vastu helps to make your living comfortable in flats and prevent illness and other dangers from creeping into your life or relationships. The article brings some very important guidelines to be kept in mind while planning the architecture of a flat. Go through them and know the right Vasthu for flats, to make your life happy and prosperous.
---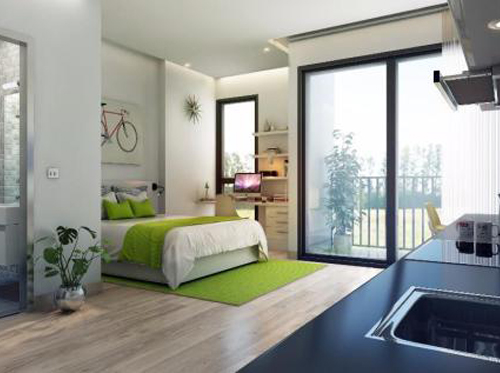 The kitchen must be situated in the fire angle, i.e. in southeast. The cook should face east while cooking. The water tap in kitchen should be in the northeast direction.
The store room should be constructed in the southern part of the building. Grain and other provisions can be stored in the kitchen or in other rooms and cupboards. Things should not be stored in box beds, because it causes sleeping disorders.
The bathroom should be constructed in the west or south direction and its drains should flow towards northeas.
The drawing room should be in northwest, south or west direction.
The children's room should be constructed in the northwest corner. No bedroom should be located in the southwest direction.