Vastu For Career
Career is arguably one of the most important things in anybody's life. Career is what all of us – eventually – try to build all the years while attending school, college and enrolling for higher studies.
Highly successful people stay in a positive environment, so keep your space in the right tone. You will be more result oriented rather than being busy.
The Main door of your house also should be in a positive direction to have a career growth in a positive direction. Location of entrance towards the inauspicious direction may restrict your career growth. 5. Do not seat below the beam while working at your desk at home or office. This may give you unnecessary pressure in work with no positive outcome.
If you are already in a job and looking for the promotion, you need to check your direction which you are facing on desk. Face east or north while working on your desk. It will help you in getting your hard work noticed by your seniors. Some people get promoted several times.
---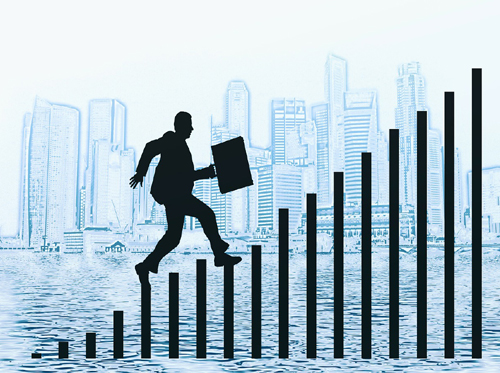 While working, a wall behind your back represents support.
On the wall behind you, hang a poster of mountains. This strengthens support.
An open space ahead you, while working, represents openness and new ideas will come to you.
For conference rooms, try to sit at the SW corner and this must be the farthest from the entrance of conference room.
The furniture must be either square or rectangular. Square is better.
Wooden furniture is considered best.
If your workplace is in West, you can buy a glass-top table.
If any of the furniture is broken, either get it repaired or change it immediately.
Make sure that you have high back chairs. They signify support and are good medically.