Vastu Correction Without Demolition
The beauty of Vaastu is that you can benefit by incorporating minor changes, which will make major changes in your life. Vaastu is not a religion. It is a pure science of vibrations for setting things correctly. It works on the principle of balancing the five elements i.e. earth, fire, water, space, and air.
Every Vaastu defect has some kind of remedy. This helps you to convert the living or working spaces in a particular order. Vastu sets the equation between cosmic energies and the people living or working in the premises. Most important, it creates a rhythm and balance in the atmosphere.
The best procedure is residents first approach one expert vastu consultant and thereafter show their property and has to take consultants guidance, if consultant said the house is not at all good and there is no chance to change the home immediately then the above system is simple to follow and more opportunities to get God's blessings too.
---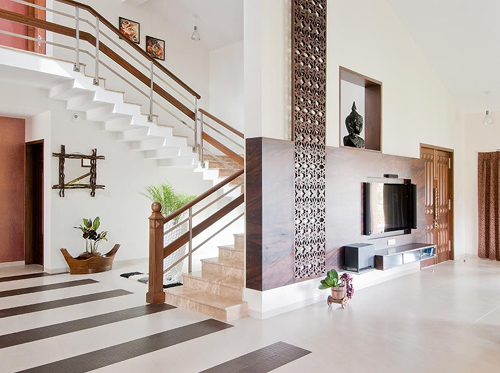 Clean the environment: This is done with lots of energy rectifiers, which include scientific elixirs, lighting, special salts, some home remedies, plants and certain crystals. This is his through research, experience and time tested through his above twenty years of practice.
Block the Defect: This is a wonderful step to rectify the defects. The source of the defect has to be blocked. For example it is raining and you want to be in the garden without getting wet you can take the help of un umbrella or create a shed in which you can stand and safe guard yourself.
Simple remedies like changing the seating arrangement, opening a window, changing an entrance or shuffling rooms between the family members can bring about positivity, happiness and prosperity in a household. A good vaastu consultant can recommend the necessary changes.
Vastu Shanti Puja resolves the defects of inception and protects the house by draining off any evil, immoral or negative vibes. It also concedes humanity if any entity came to any suffering or distress during any work. Shanti Puja or Yagya is performed for rectifying negative influences in any constructions; be it residential, commercial, industrial or otherwise.
Except, toilet in N and NE zone, demolition is not required. If any vastu defects found in structure, you can place remedies for that. If you have been suggested to demolish any existing structure by any vastu consultant, then contact us. We will provide the best solutions without any existing demolition of current structure.